Alaska's Largest Open-Air Market
Join us for the 2021 Anchorage Market
May 15 – Sep 12, 2021
Saturdays – 10am-6pm & Sundays 10am-5pm
Whether you're shopping for fresh produce, exotic goods from around the world, or Alaskan souvenirs, you'll find it at the Anchorage Market. The Anchorage Market is located in the heart of downtown and is Alaska's leading outdoor market. It consists of over 300 vendors on 2 acres of downtown Anchorage. The Anchorage Market is a great place to bring family, friends and visiting tourists. It offers free and lively entertainment, great food, and a fun and safe atmosphere!
Reserve Your Booth Space Today!
Anchorage Market Mission Statement
Anchorage Market strives to provide the Anchorage community and its visitors with a summer weekly attraction featuring a large variety of Alaskan arts and crafts, food and imports at reasonable prices; enhance the quality of life of Anchorage residents, visitors and vendors; and enhance the reputation of Anchorage by creating an atmosphere of a carnival or fair, designed for the enjoyment of adults and children of all ages ("the Intended Atmosphere and Use"); to provide Vendors with a low cost, premier location which affords them an opportunity to showcase and display their products to a broad base of consumers and potential consumers, both local and long distance; and, to make productive use on weekends of Anchorage's downtown parking facilities.
This mission statement (The "Anchorage Market Mission") and the Intended Atmosphere and Use are the primary purposes of Anchorage Market. In the interest of the Market and its participants, any other purpose, advantage, or benefit is secondary and is subordinate to the primary purposes.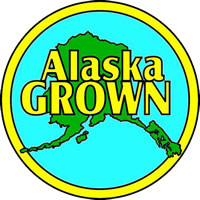 Eat Local
The Eat Local section is located in the Alaska Grown area, in the Southeastern corner. In the Eat Local section of the Anchorage Market you'll find Alaska Grown vegetables & fruits; Alaska Grown meat: beef, pork, poultry, elk, bison; fish and seafood; smoked and canned seafood; fresh fudge, oven rolls, cakes, cookies and donuts, and more!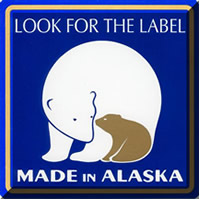 Support Local
Many businesses start at the Anchorage Market. Put YOUR dollar back into YOUR economy by doing your shopping at the market! Fulfill your needs and desires for gourmet food, hand-stitched clothing, fresh produce, jewelry, wood carvings, paintings, photographs, ulus, and more.