Welcome
We want to welcome you to the Anchorage Market. Great and memorable food is essential to our Anchorage Market's success. We want to work with you for many years in developing an outstanding booth with a superb reputation and the best food of its kind in Anchorage and beyond. Meanwhile, it is as important to us as it is to you that your efforts are rewarded with a good profit and a hassle free, fun work environment.
Following in this supplement we will address the majority of the requirements or expectations of a Food Vendor that may not be fully covered in our Vendor Handbook. We will always leave a question unanswered, that's just normal. We urge you to ask those questions early on before the opening of the season. Give us a text, send us an email, or stop us at the Anchorage Market. Likewise, if you encounter a problem at Anchorage Market, let us know what the problem is and how we can help resolve the issue.
Safety is our primary concern and that is reflected in our rules and requirements listed in this document. The Anchorage Market typically attracts many thousands of Marketgoers each season and a flash fire or food poisoning would be devastating. We work very closely with the Anchorage Fire Department (AFD) and the Anchorage Health Department (HHS) and fully expect that our Food Vendors do likewise.
Important Links
Menu
Each Food Vendor is allowed two semi-exclusive items for each Contracted Space.
Semi-exclusives help keep the variety and customer interest in our food court high and offer Food Vendors the assurance week to week that their product is not going to be unexpectedly duplicated by other vendors. Semi-exclusives also allow Food Vendors to intelligently plan the purchase of perishable food items.
You can change your menu. However, the change must be made known to and approved in writing by the Anchorage Market manager prior to implementation. In most cases we will require a sample of the new item you propose to sell at Anchorage Market. However, it is still up to the Vendor to compete by providing the highest quality product and service at a price that offers the consumer the best value. We will give much more consideration to the actual product rather than the name. Piroshky, empanadas, sausages, kabobs and other items may sound the same but can be entirely different items due to ingredients and preparation techniques. Anchorage Market Manager will make the final decision as to what is deemed an appropriate product and what qualifies as a semi-exclusive.
Your Space
Food Vendors are required to contract for and participate in a minimum of 15 Saturdays and 15 Sundays over the course of the 18 weekend Anchorage Market. Participation in the entire weekend is a requirement because many Food Vendors use trailers and elaborate apparatuses that would make constant change of set-up and tear-down procedures a nightmare. The 15+ week season also helps Food Vendors amortize their higher costs of insurance, permits, equipment, etc. Many of our Food Vendors participate in more than 15 weekends by their own preference.
In turn, we limit food vendors to 24 total vendors on any weekend and they are given product semi-exclusivity. Eating is the second most mentioned reason people attend Anchorage Market according to surveys (see and be seen is first) and it is in everybody's interest that we have a large selection of food each day we are open to satisfy YOUR customers
Trailer or Tent
To ensure your assigned space will be adequate for your needs, please let us know when you submit your Vendor Contract if you will be using a tent or trailer to operate from. Food Vendors will be provided with a 10-foot wide by 20-foot deep unless additional vendor space width is contracted. Additional vendor space width may be Contracted in 5-foot wide increments. No overhang is allowed. If using a trailer, send a photograph and/or a drawing as well as exact dimensions of the trailer with hitch, and indicate which end or side you will be serving from. All items associated with your Market operations must fit completely within your Contracted space, including Coca-Cola barrels, signs, tables, condiments, employees, POS equipment, etc.
Insurance
Anchorage Market Manager requires a certificate showing that the Food Vendor has insurance prior to their first day at Anchorage Market a minimum of $1,000,000.00 general and product liability insurance that names Alaska Markets & Events, Inc. as additional named insured directly on the COI. We suggest that Vendors inform their insurance broker of all activities they will engage in during the policy period, as other events may be included under the same policy. In recent years, several of the home owner or apartment renters' policies allow for riders to include this insurance requirement at less expense than purchasing the policy individually will cost.
Should you hire employees, including family members, the state and federal governments require you to carry Worker's Compensation Insurance, pay into state and federal unemployment insurance funds, withhold and pay employees' federal income taxes and pay into Social Security and Medicare funds. Your liability insurance broker can likely help you with the Worker's Compensation Insurance. The other requirements are handled by IRS or U.S. Department of Labor. To go without these mandatory items is illegal. Should an employee have an accident or make a claim, it can put all your assets at risk, and it is illegal for you not to have proper insurance or fail to withhold and/or pay payroll taxes. Employees 17 years old or younger are restricted in what duties they may perform and what hours they can work. Contact Alaska Department of Labor for details.
Good Practices
You and your employees are a very visible and important component of Anchorage Market. It is essential that Food Vendors train their employees in good practices such as:
Maintaining foods at proper temperatures always: hot foods hot and cold foods cold
Fire Extinguishers at the ready always
Proper clothing for food service worker: clean garments, head covered, gloves when handling food
Disposing of grease, wastewater and trash by approved methods only
Washing hands with soap and water after any unsanitary task, i.e. handling money, going to the restroom, blowing nose, etc.
Controlling smoke or fumes generated in your space so they do not bother neighboring space or public – use a fan if necessary, to direct smoke
Smoking of tobacco, marijuana, vapors, etc. is prohibited in the Anchorage Market area
No children's diaper changes in Food space
No pets of any kind in a Food space
Coca-Cola of Alaska Sponsorship
We have an exclusive sponsorship agreement with Coca-Cola of Alaska mandating that all prepackaged beverages sold in the Market will be purchased DIRECTLY FROM COCA-COLA BOTTLING OF ALASKA. Food Vendors must place their beverage orders directly through the Anchorage Market with the provided order form. Our sponsor agreement requires that only plastic bottles of soft drinks, water, sports drinks, juices, teas and flavor enhanced water may be sold (20 oz plastic bottles only when available – no glass bottles allowed). Every Sunday afternoon we will email each Food Vendor a Coca-Cola of Alaska order form listing size and price of the most common items eligible for sale in the Anchorage Market. Food Vendors may complete the order form and return to us by email to info@anchoragemarkets.com.
Orders must be received by Coca-Cola by 2:00PM Wednesday and will be delivered to the Market on Saturday. All sales are C.O.D. (Cash on Delivery).
Coca-Cola will provide upon request to each vendor at no charge one 2' x 6' banner and an insulated Coca-Cola ice barrel for chilling and displaying your beverages. The ice barrel must be returned at the end of the season, and a new one re-issued at the beginning of the following season. If none is returned, none will be issued next year. Banners need to be ordered by April 1, 2023 to be ready by opening day.
Vendor agrees to honor this sponsorship agreement with Coca-Cola of Alaska when you signed your Vendor Contract. We make it known to Vendors by inclusion in the Vendor Handbook, and conversations we have with prospective Food Vendors.
ALL food vendors must make available for sale in their space, at least 1 type of Coca-Cola bottled beverage at all times.
Any Vendor who chooses not to comply with this Coca-Cola agreement will immediately forfeit their right to sell beverages of any kind in Anchorage Market for the remainder of the 2023 season and must immediately remove from display and sale all beverage items, not just the products found to be in violation of the agreement.
Electrical Service
Vendors must supply their own outdoor rated extension cords and they must be #12 or #14 gauge conductors, 3-wires with ground and marked for outdoor use and include an outdoor rated surge protector for each cord used. Cords must have 3 prongs intact. 50 AMP extension cords must be 6/3 & 8/1 gauge. Electrical cords must be protected on walking surfaces to prevent trip hazards and abrasion, and cords should be inspected by responsible vendor for damage and tested before use. Electrical cords must be free from frays, chips, cracks, or other damage, if a cord is damaged it must immediately be replaced with an undamaged cord.
All appliances must be in good working order and UL listed. Appliances not in good working order or not UL listed will not be allowed. Each appliance should have a name plate rating for power requirements. The UL certification is usually on this name plate. Should you need electrical service, it is necessary to find the plate on each of your electrical appliances and find their electrical needs in volts (120 usually); watts and/or amps. Be aware of the appliance's electrical needs when you purchase them.
Generators
Generators are allowed in the Anchorage Market area with prior written approval. Generators are limited to only certain areas of the Anchorage Market area due to noise pollution. Vendors must use only generators with the lowest possible noise decibel levels, less than 65 decibels while in use.
Generators must:
Be located a minimum of 10' feet from cooking operation, fuel source tents, trailers and buildings unless permanently attached to the trailer.
Permanently attached generator must be at least 18-inches from fuel source and propane containers.
Permanently attached generator exhaust must be pointed away from propane, people, structures and combustibles.
Permits & Licenses.
Alaska Business License – $50 per year and must be in the same name you are using in your space. Obtain from Alaska Department of Community, Commerce & Economic Development online at http://www.commerce.state.ak.us/occ/.
Municipality Health Permit – Anchorage requires a health license and it is priced by the level of hazard that they perceive is presented by your product selection and other factors. Also, there must be a Food Protection Manager Certified in your booth and all employees must obtain a Food Workers Card within 60 days of hire. Contact the Health Department (HHS) by calling 907-343-4063 or online at. http://www.muni.org/healthesd/sanity.cfm. This site contains valuable information and has all the forms for download that you will need. Provide us with a copy of health permit by April 1, 2023.
Most Food Vendors will need the use of a licensed kitchen to use as their commissary. Should you have questions, you will find the Health Department staff very helpful. Normally, the Anchorage Health Department will inspect food spaces every weekend at random and often dressed as a customer. We work closely with them to correct any potential problems and encourage our Food Vendors to do likewise. The last thing any of us needs is a food borne illness traced to Anchorage Market. Make sure that you discuss with the Health Department any other markets or shows that you will participate in this year in Anchorage. A roving license or some other special license may be available that will cover all your activities and overall cost much less than individual event licenses.
DEC Oversite – Alaska Department of Environmental Conservation cedes regulatory jurisdiction for food establishment inspections to the Anchorage Health Department. Normally, you will not need a permit or be inspected by DEC. However, DEC does have jurisdiction over dairy, fish and seafood products sold in Anchorage.
Anchorage Fire Department (AFD) – Several things have evolved over the years to make sure Anchorage Market is fire safe for our vendors and our many tens of thousands of customers. Be aware of the following requirements and make sure that you comply from the first day to the last.
NOTE: YOU WILL NOT BE ALLOWED TO OPEN YOUR BUSINESS UNTIL YOU ARE IN COMPLIANCE WITH THESE REQUIREMENTS. Any violation may result in forfeiture of all funds paid and expulsion from the Anchorage Market.
Propane is a big concern and potential threat to Anchorage Market's fire safety. The maximum amount of propane stored in your booth space should be the amount needed for one weekend (maximum 200# on site). Bottles must be securely held by sitting in a square case or strapped to a post, wall or specialty apparatus designed for this purpose. All propane appliances must have a 20' or longer hose attached to ensure that your propane source (bottle) is at least 10' from any open flame … yours or your neighbors… and does not create a tripping hazard in your booth (some appliances with tanks designed in are exempt from 10' rule). Design your booth's layout with this in mind. Tanks must be re-inspected every 5-12 years, see Exhibit A below. All equipment, hoses and connectors must be in good shape. Tight fitting lids must be available for all deep fryers and used in case of rain.
Fire Inspection Ready
Beginning in 2019, absolutely NO COOKING under or within 4-feet of a fabric canopy or sidewalls is allowed or permitted while inside the Anchorage Market area.
NO TURKEY FRYERS ARE ALLOWED.
The Fire Inspector has advised that we may not allow you to open until you have met all AFD requirements.
AFD Mobile Food Vendors Handout and AFD Special Outdoor Events Policy for more details.
All food vendors are required to have a 2A10BC fire extinguisher that is currently certified (with current inspection tags).
A K-class fire extinguisher that is currently certified (with current inspection tags) is also required for all cooking that produces grease laden vapors.
At least one person in your booth must have fire extinguisher training within the last two years and certification on file with the Market.
Your tent canopy must be constructed of non-combustible materials in accordance with 2018 International Fire Code and properly tagged stating the NFPA 701 compliance.
LPG tanks must be at least 10-feet from ANY open flame; yours or your neighbors. LPG tanks are required to have a minimum 20-foot LPG hose to ensure the proper requirements can be safely met. LPG tanks must be in a milk crate, chained to a stable post or secured in place by some other approved method.
All food vendors are required to review the AFD Mobile Food Vendors Handout: CLICK HERE
All Food vendors are also required to review the AFD Special Outdoor Events Policy: CLICK HERE
Topics include: •All AFD regulations •AFD Inspection checklist* •Event Guidelines
It is your responsibility to be in compliance with all 3 AFD documents.
*AFD Inspection checklist MUST be completed every day and remain available in your booth space at all times while at the Anchorage Market. For this reason, we highly recommend downloading and saving the document to your mobile device.
All food vendors must also review and ensure they meet all safety standards shown on Exhibit B and Exhibit C below.
BE READY FOR THE FIRE AND FOOD INSPECTORS.
We suggest you call the Fire Marshal's office, Tom P Furch, Fire Inspector, @ 267-4969. tom.furch@anchorageak.gov or Fire Marshall, @ 267-4911 (fireprevention@muni.org) for guidance as to what will be appropriate for your space. Anchorage Fire Department, 4700 Elmore Road, Anchorage, AK 99507. AFD's website is found HERE.
Any appliance in the booth that could be tipped over must be restrained and protected while being located at least 3 feet from combustibles. Some appliances may need more spacing and should be discussed with Anchorage Fire Department before use. Appliances must be placed on noncombustible materials such as metal.
Only flame-resistant materials that are clearly marked meeting NFPA-701 standards can be used inside of or for the tent or shelter. Use of sterno (http://www.sternopro.com/scl-tv) cans is restricted to a noncombustible cover on the table where sterno is present.
Anchorage Fire Department requires that each Food Vendor always have present in the space at least one employee who has completed within the last two years an approved fire extinguisher training course. The person's certificate must be present in the space whenever Food Vendor is operating. This course is available online, takes about one hour. Make sure you save your filled-out certificate of completion. CLICK HERE for one of many available online training courses available to you. Once you have completed your training please email your completion certificate to info@anchoragemarkets.com. We must have a copy of your completion certificate prior to your booth opening at Anchorage Market.
Clean Up
Each Food Vendor is responsible to make sure your Contracted space is left in a state of high cleanliness each Market day. Upon conclusion of each weekend's Anchorage Market, each vendor is responsible for ensuring their Contracted space is left in broom swept condition, please see the Vendor Handbook for more details. The biggest problem in the past has been grease and oil spills left on the asphalt. We recommend that Food Vendors use non-combustible materials to prevent grease and oil from getting on the asphalt. Any spilled grease or oil must be completely cleaned up before you leave. If not, we will call out or hold over a crew and clean it up at YOUR cost. Our minimum oil spill cleanup fee is $275. We are not in the grease or oil cleanup business and hope that you will plan and make sure that this is not a problem.
DUMPING OF GREASE OR FOOD WASTE INTO THE STORM SEWER IN NOT ALLOWED
Trash
Vendors must supply a waste collection container for their use and for use by their customers. Each vendor is responsible for removing from the Anchorage Market Area; their own waste as well as any waste collected in their customer waste collection container. Vendors may for no reason dispose of waste in surrounding business dumpsters or waste containers. If vendor so chooses, vendor may rent from the Anchorage Market Manager, at NO COST a single 50-gallon waste container from the Anchorage Market Manager. Vendor must return the container or containers at the conclusion of the vendor's final Contracted day for the 2023 Anchorage Market season. Vendor will be responsible for transporting the container to and from the Anchorage Market area for the duration of all Contracted weekends.
Waste Water
Water that is contaminated in any way must be removed from the Anchorage Market area.
Clear water from your Coca Cola barrel may not be dumped on the asphalt as it may run into your neighbor's booth while they have items on the ground. We discourage the use of any chlorinated substances to clean in your booth. Use only ecofriendly cleaning chemicals. Only clean clear water can be drained into the storm drains. If dumping clean and clear water into the storm drains, Vendor must ensure water is poured in front of a water filter, so than any unknown substances are removed from the water prior to the water entering the storm drains.
Potable Water
Potable water is available from the hose directly next to and in front of the Dimond Center Mall. This food grade hose is provided as a courtesy to vendors, if it is misused, the hose will be removed and each individual food vendor will be responsible for supplying their own food grade water hose.
2023 Important Dates
September 07, 2022 Vendor information available
October 22, 2022 Deadline for grandfather rights
February 01, 2023 25% due if 15 Saturdays and 15 Sundays or more are contracted

April 1, 2023 Deadline for exclusive applications
April 1, 2023 Deadline for food menu submission
April 01, 2023 25% due is 15 Saturdays and 15 Sundays or more are contracted

May 01, 2023 Have your 2A10BC and/or K-Class fire extinguisher inspected and tagged for 2023
May 13, 2023 First day of Anchorage Market
May 29, 2023 Memorial Day
June 01, 2023 Final monthly payment plan payment due
June 01, 2023 25% due if 15 Saturdays and 15 Sundays or more are contracted
June 18, 2023 Fathers' Day
July 04, 2023 Independence Day
September 04, 2023 Labor Day
September 10, 2023 Last day of Anchorage Market for 2023 season
Key to Success
We have observed Food Vendors over 30+ years. The successful, long lasting ones have several traits in common:
Their product is the BEST of its kind in Anchorage or beyond;
They have a small number of items to sell;
They are ready when the customers are ready – they get up earlier and take care of their business and never miss a sale;
They display their product to make it most appealing and decorate their booths, employees and selves to establish a brand;
They have fun at Anchorage Market.
Helpful Contacts:
Yukon Fire Protection Services, Inc
5451 Laona DR
Anchorage, AK 99518
Sales 563-3608
Suburban Propane
1200 Whitney Road
Anchorage, AK 99501
Sales 272-7581
Alaska Rubber and Supply
5801 Old Seward Hwy
Anchorage, AK 99518
Sales 562-2200
Coke Cola of Alaska/Odom Corp
6300 Changepoint Dr
Anchorage, AK 99518
264-2468
Missed order on call 907-240-1456
Exhibit A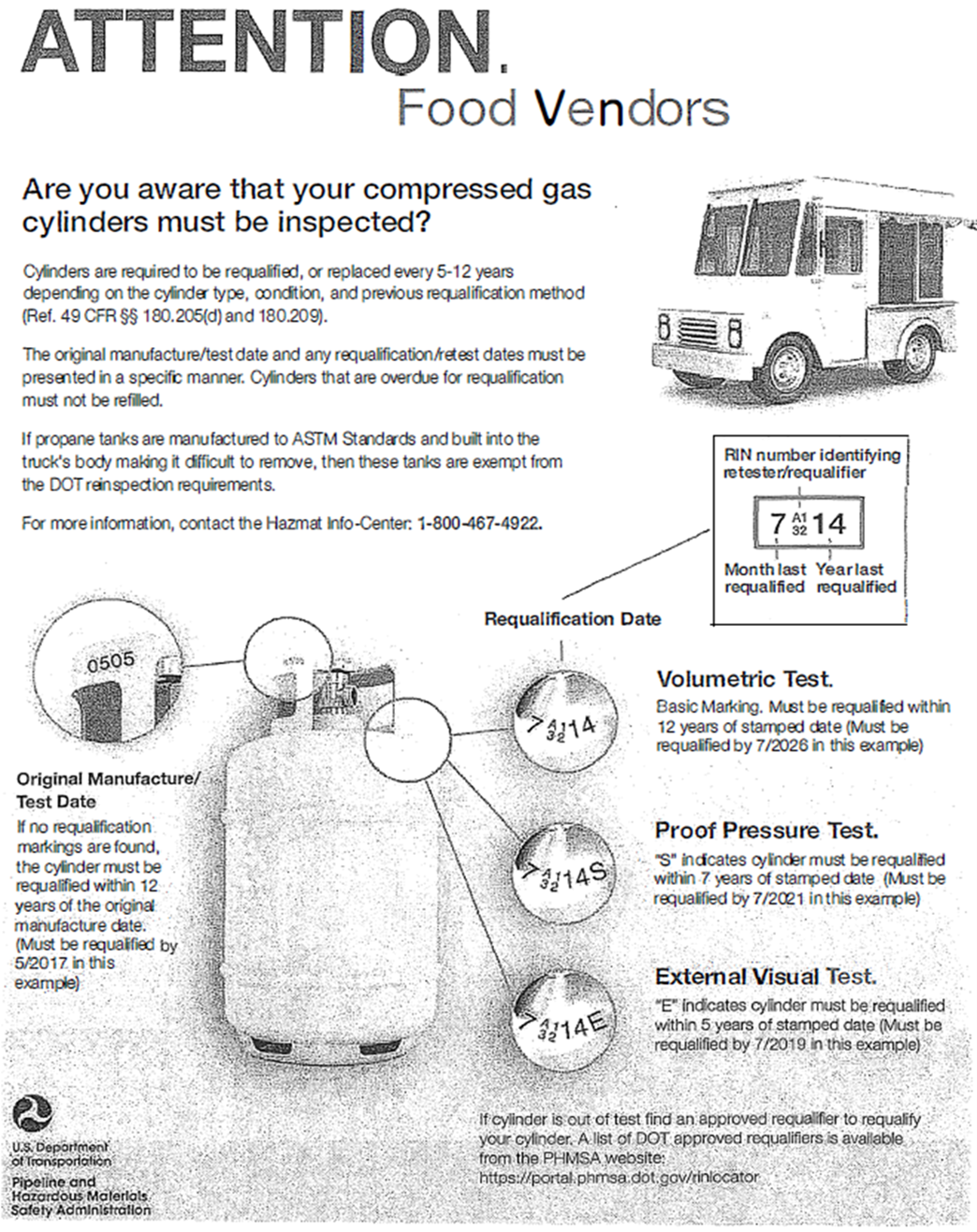 Exhibit B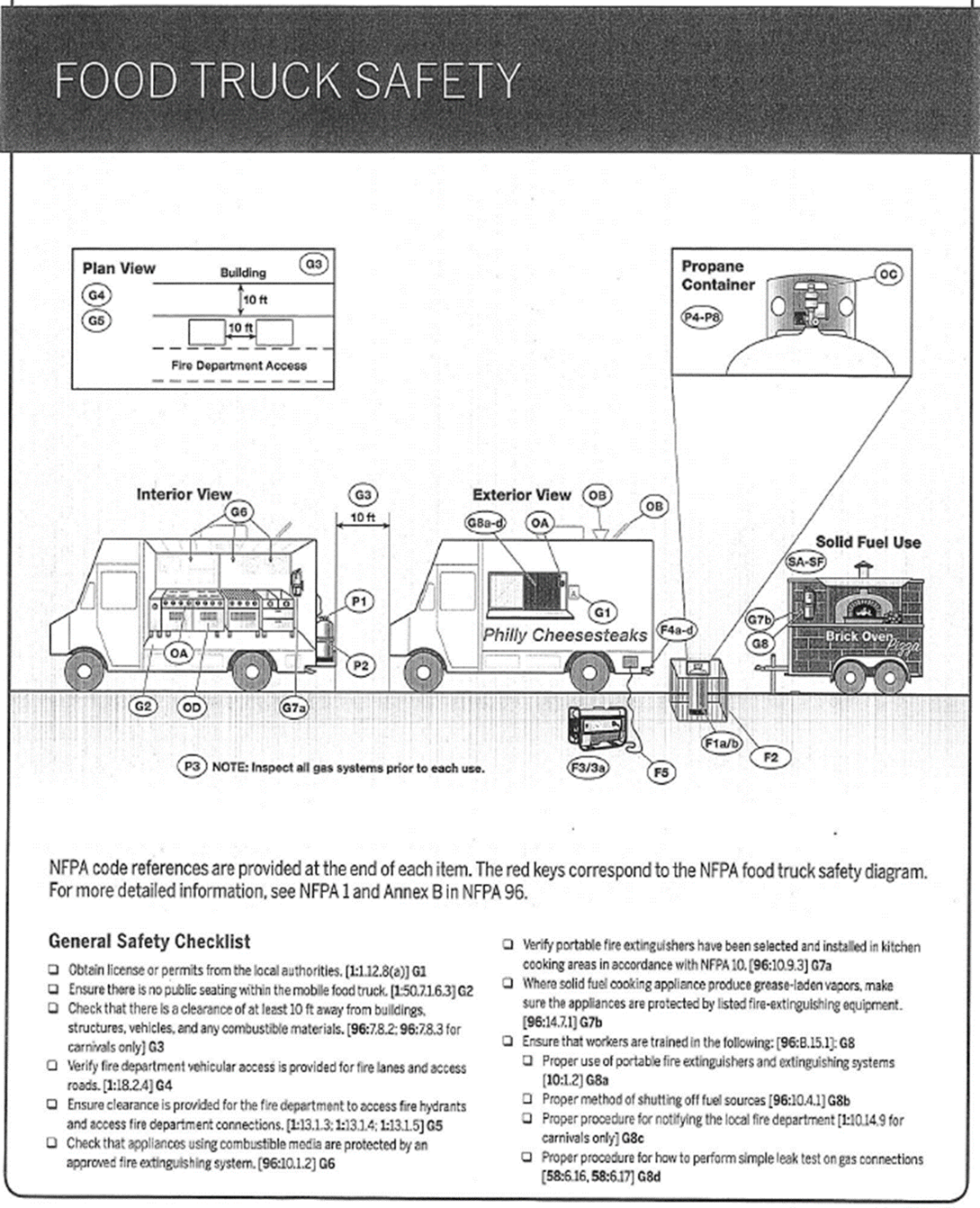 Exhibit C