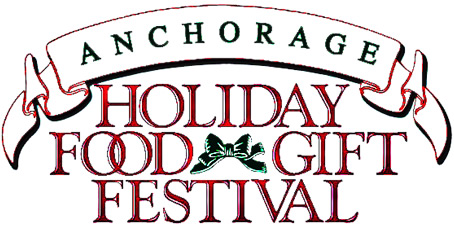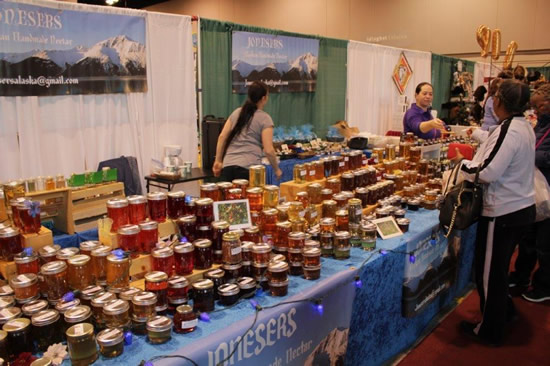 30th Annual Holiday Food & Gift Festival
November 4th & 5th 2017
Sat -10am-6pm & Sun 11am-5pm at the Dena'ina Center
The Holiday Food & Gift Festival is a fun and family oriented event featuring a wide variety of unique gifts, handmade arts and crafts, clothing, jewelry, bath products, home decor, gourmet food and so much more!
Reserve your booth space today!
Show Date & Hours:
Saturday, November 4th, 2017, 10am-6pm
Sunday, November 5th, 2017, 11am-5pm
Holiday Food & Gift Festival Mission Statement
Holiday Food & Gift Festival strives to provide the Anchorage community and its visitors with a winter holiday show featuring a large variety of Alaska made and imported arts and crafts, furs, gifts and foods, thereby enhancing the quality of life of Anchorage residents, visitors and Vendors; to provide Vendors with a reasonable cost, premier location which affords them an opportunity to showcase and display their products to a broad base of consumers and potential customers; and add to the vitality of downtown Anchorage.
Dena'ina Civic and Convention Center – 600 W. 7th Avenue
Holiday Food and Gift Festival Vendor Information
*Vendors purchasing more than one booth receive a $75 discount. To receive the discount, please use discount code "HFGF17-Double" when prompted for the discount code at the time of checkout.
*Local non-profit organization's whom wish to participate in the Holiday Food and Gift Festival get 50% off of their booth rental, providing they furnish Webb's Consulting and Management Services, Inc. proof of their 501(c)(3) filing status. Please email your 501(c)(3) document immediately following registration.
To receive this discount please enter code "Non-Profit2017" at checkout.